I purchased this fruit tree sapling from an organic nursery 4 years back. I had neither tasted this fruit nor heard about it but the way the shop owner was raving about this fruit, I decided to give it a try. I had my own doubts about whether this sapling would even grow up to be a healthy tree leave alone bear fruits. You know how these plant sellers entice their customers right?
We waited year after year watering it, manuring it and taking care of it. The plant grew slowly yet steadily and despite my apprehensions, bore abundant fruits this year and it is delicious!!!
It's called Water apple/Rose apple or even Ooty apple by locals. Also called wax apple or safed jamun in the northen states of India.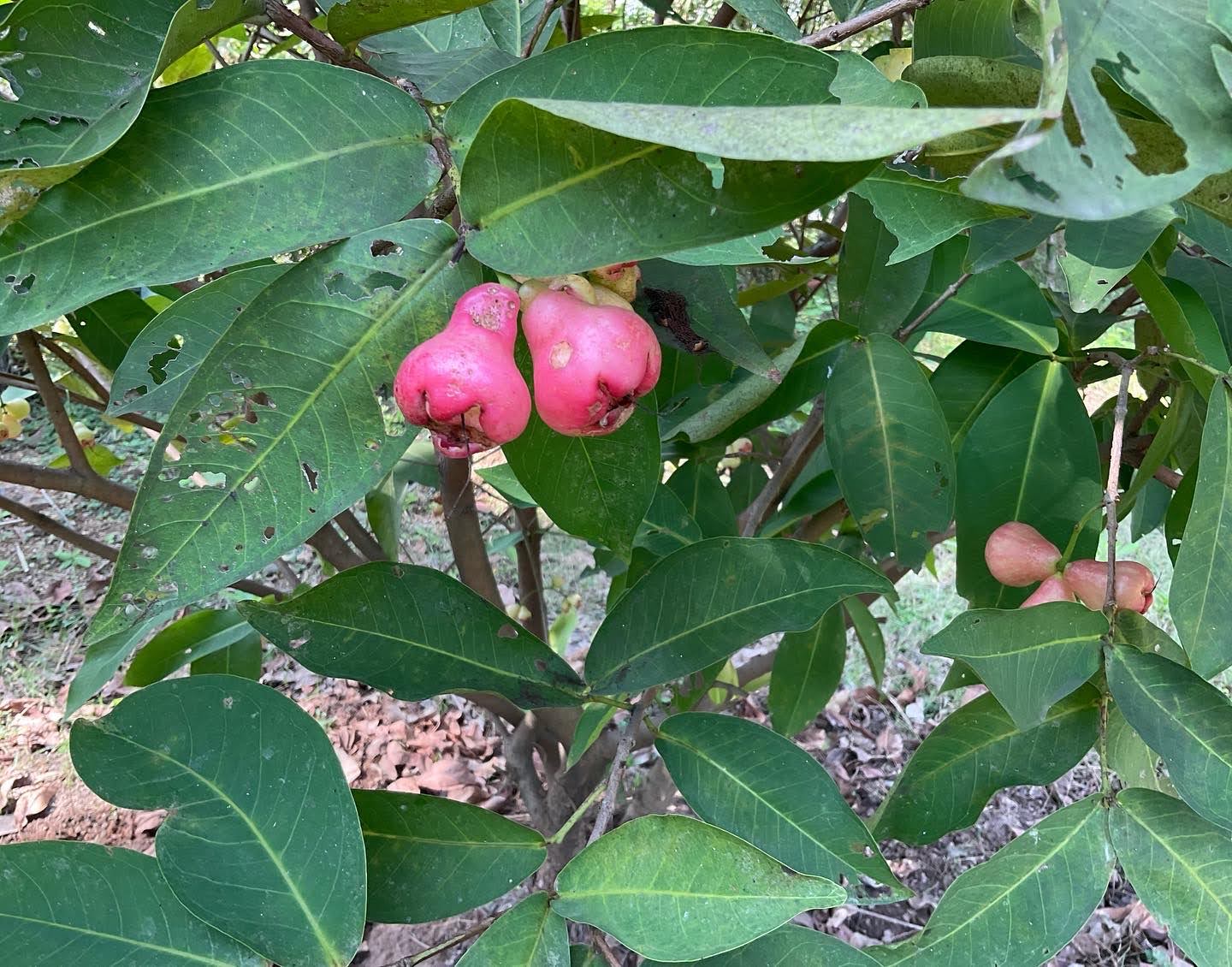 This is the very first bloom after I planted this tree sapling 4 years ago!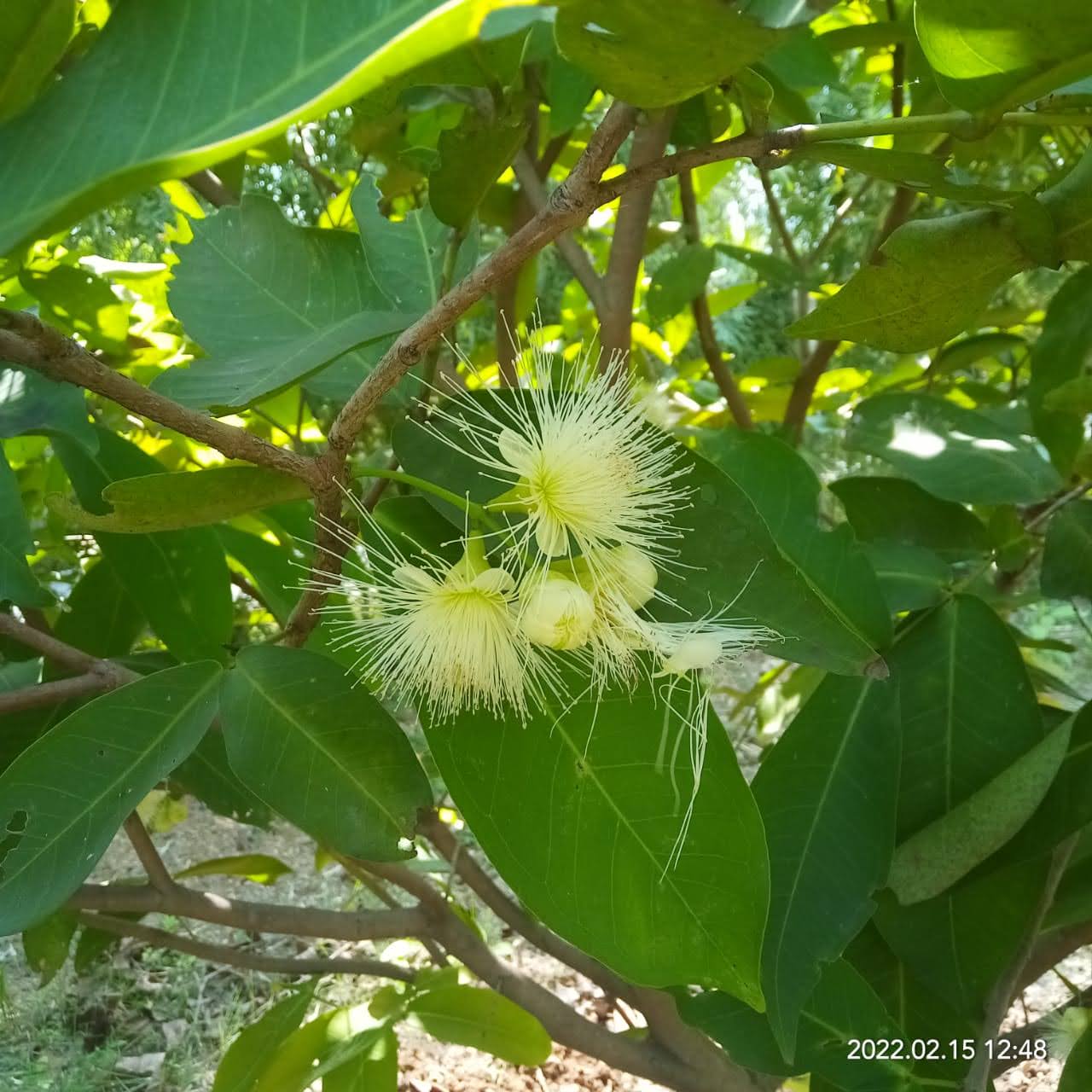 The fruit is very sweet and has the texture of apple and crunch of a pear (I am talking about our Indian pear) I can't believe I had never tasted this fruit till now. I'm glad I took a chance and planted this on my farm. Now I can add another new fruit to my breakfast table.
This little tree that's 4 years old is loaded with fruits now and is a sight to behold.
Water apples are considered to be good for quenching thirst, because of their high water content. These luscious water apple fruits with a crunchy texture are quite sweet in taste when ripe. However, the unripe green water apple possesses a characteristically astringent flavour and hence is ideal for use in the preparation of pickles, curries, chutneys, jelly, or syrup. Unripe green water apples can be added to sauces, or even eaten raw with some salt sprinkled on.
There are tons of medical benefits cited about these fruits on various medical sites but I don't know the authenticity of that information. I'll share some of the details I found in the internet below, but please note that it is just to be taken as a general information and not as medical advice. Readers discretion is needed.
//They comprise immense levels of vitamin C, vitamin B1, vitamin A, which guarantee optimal immunity, instant energy and enhanced eyesight. Significant quantities of vital trace minerals such as iron, calcium, magnesium, manganese, potassium contribute towards increased red blood cell synthesis, strong, reinforced bones and joints, as well as alleviation of muscle cramps. Moreover, these luscious fruits are loaded with hydrating constituents, proteins, dietary fibers; are low in saturated fats, calories, with zero cholesterol, making it easy to include in any weight loss diet. With a treasure trove of anti-inflammatory and antioxidant compounds, namely flavonoids, tannins, carotenoids, besides selenium and zinc, water apple uplifts skin appearance, promotes hair growth, lowers the risk of cancer, diabetes, cardiac problems and neurodegenerative disorders.//  – The above passage is sourced from the internet.
Whether these claims hold true or not, it surely is a wonderful fruit that one must try. So, if you ever come across this fruit, don't miss it!
If you had an experience related to this fruit, do share it with me in the comments below.