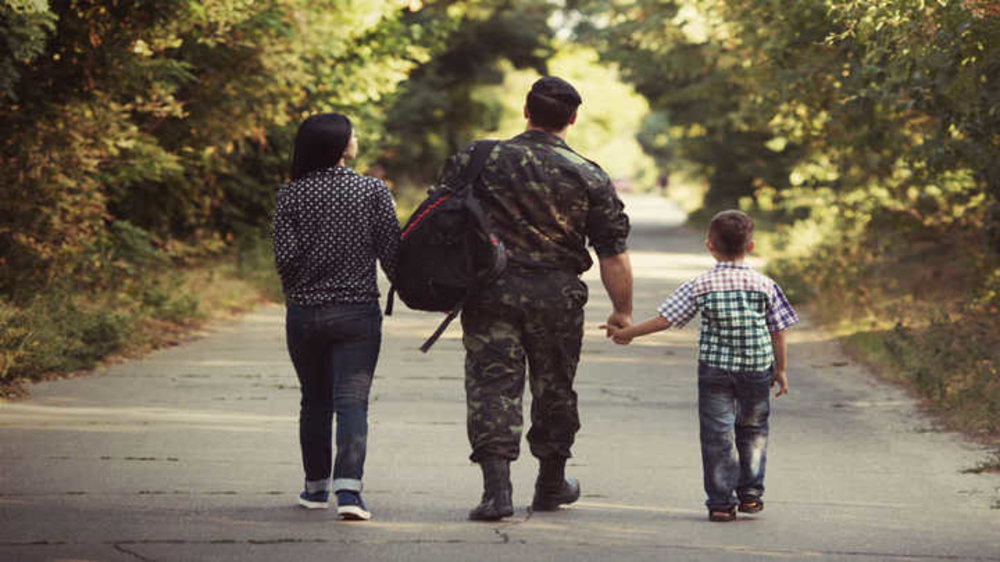 Growing up as an Army kid, is an experience in itself. You experience so many things from culture to food, unity in diversity and an air of being different from the rest, referred as 'civilians'.
Oh…those were the days. I am pretty sure no one other than a fauji kid will be able to understand growing up in a cantonment.  The kind of atmosphere you grow up in is completely different from what any civilian kid would have experienced…
A small intro on 'what is a cantonment'- just to clear the air about the topic in discussion;
A Cantonment is a world unto itself for the men & women in uniform living there. It's an oasis away from the hustle bustle of the rest of the city.  A cantonment area is in all sense of the word, a hidden gem of any city. People often rarely have any knowledge about the heavily guarded neighbourhood which we people inhabit.
All the cantonment areas across the country are residences and facilities for the men & women in uniform and their families. So, People in these areas come from different parts of the country; the Army Personnel almost never stay in any one place for more than 2-3 years. They are posted to different urban cities and small districts. It is not just one colony but a whole cluster of different colonies with beautiful surrounding.
On any given evening, officers & their wives can be seen walking, teenagers and kids on their bicycles going around freely in these secure areas. With open air theatre which hosts weekly movie nights, well-manicured parks, the gymkhana and provision stores, a small temple which would dole out bhune-aate wala prashad-panjeeri (the sole reason for kids visit to the temple); well, this is our one-of-a-kind world, more orderly than the world outside.
And of course, the MI Room (stands for Medical inspection Rooms) hmm…like a clinic you know, which is part of every cantt. area for the welfare of the families living there. I vividly remember that particular day when I was waiting to meet the doctor as i was running a fever and sat piteously cuddled up with my mom. Suddenly, there was a flurry of excitement with hustling and bustling sounds around me. As I looked up from where I sat, I saw the jawans march-up and salute with such grandeur at the arrival of…who else, but the doctor with the rank of maybe a lieutenant or captain. I looked up in awe at the petite young lady doctor in her well-pressed olive green uniform with her shoulder pads proudly showcasing the glistening stars and emblem and at that very moment, the little girl in me got her first ambition; to become a doctor and serve the Indian Army….(well, that didn't happen btw). But to command that kind of respect, my god…happens only here.
Occasionally we were taken to the neighbouring market place to just browse around and that's when I got a glimpse of the outside world (the civilian life other people led). It seemed quite chaotic and unacceptable to me who had only witnessed an orderly and disciplined way of life but again that's where I had tasted the best dilli-wale chole-bhature and hot mouth-watering jalebi right out of the karahi…
Let me walk you through a typical day while living in Army base workshop, Sadar Bazar, Delhi Cantonment in the 1990's….
We had school at 7:00am as our school worked in two shifts. We had to be up and about by 6:00 and in the school van by 6:30am. Going to school in an Army 3-tonne truck which had an army personnel for a driver and a conductor, was well one of the perks of growing up in a cantonment.  We had to hold on to the chains dangling on the sides (meant for securing the truck shut) to get in. It would be quite an adventure if you weren't used to that. Fortunately for us, it was a regular routine. Once kids were picked up from various points within the Army quarters we took off to school through the scenic route of a well- maintained area where on one side we see the Jawans marching to loud commands, another battalion of soldiers jogging with riffles, some of them seen climbing the ropes and performing other routine morning Roll-call duties in the grounds near-by. This was a usual sight every day.
During winter, 6:30am would seem more like midnight with pitch darkness engulfing the surrounding, freezing temperature chilling your bones, biting wind burning your chapped lips and cheeks, children clad in their uniforms of woollen trousers and skirts, sweaters, jackets, scarfs, mufflers and woollen gloves, walking in close groups to keep each other warm are seen waiting for school van in their respective pick up points. Guards at each point would have a small bon-fire going to bring life to their frost-bitten fingers. We would go and stand around the fire too while we wait for the van to arrive. In the darkness, you could only see the head lights of the van and that too once it is about just 3 feet away from you. We couldn't see anything beyond one foot due to very low visibility. I always wondered how the driver was able to manage and manoeuvre on the roads…
Morning assembly in KV's (Kendriya Vidyalaya) are an affair to remember. Children assembled in the ground, in a line to the loud drum beats of our PET masters. Once assembled, we had the prayer song, followed by a line-up of all regional language patriotic songs with the harmonium and tabla accompaniments of our music teachers followed by pledge and national anthem. Then we jog back to our class rooms to the drum rolls. And thus begin our classes for the day!!!
Morning breaks were mostly utilised either in devouring hot bread pakora and samosa or in munching the crispy, crunchy peanuts roasted in their shells which were sold on small push-carts, the aroma and smoke emanating from the haandi was enough to make us feel warm on those chilly winter mornings. I can't remember eating such delectable peanuts ever since.
Coming back home by the same Army van we walk back home, chatting in groups from our respective stops.  Homework is finished in a jiffy to join our friends beckoning us.  Evening games of pittu, leg-cricket (yes!!! Using your leg instead of a bat to hit the ball), hide-n-seek and catch-n-catch were played to heart's content. Once dark, we return home to wash up, have dinner and watch Chitrahaar (Wednesdays and Fridays). On Saturdays, a special episode of DD comedy show and Ek, Do,Teen,Char…was something we would rush home for after school. Sundays were heavenly, playing cricket with friends just outside the house in the huge ground, with all our hairs washed and let loose to dry in the sun and all of us running around like crazy….oh those were the days!!!
At any time of the day, we would be sprinting in and out of the houses of our friends, dropping in at any of our neighbours house for a taste of their lunch, whether it was the cheerful Punjabi aunty's Kadhi chawal or malayali aunty's puttu and kadala curry, we had an amalgam of dishes as varied as it can get.
Ladies knitting sweaters and children playing outside soaking in the delicious sunlight during those dreary cold afternoons is one of my fondest memories. And of course, getting up early on a cold winter morning of 26th Jan and heading towards Rajpath to watch the Republic day parade, seated all bundled up, right up-close all the action, and watching the splendid show unfold in front of your eyes…priceless.  Nothing can match the experience of watching the parade live. The whole atmosphere is charged with excitement, patriotism, love for the country and the countrymen.
A cantonment area is a melting pot of people from different lands & cultures showcasing India's unity in diversity. This is the only place I had personally witnessed complete acceptance, love and affection irrespective of any religion, region or language. The camaraderie and brotherhood that is shared among these people from different parts of the country is well….amazing!!! You have to see it to believe it!!!
And just like that a couple of years would fly past, and it will be time to pack-up and leave the place we called our home. Standing at the railway station with those metal trunks, olive green bedding and heavy hearts, we bid goodbye to our friends who had become more than family in those few years. Exchanging teary looks, we start wondering about our next destination and gear up for our next stop; our next home away from home…..Thus begins the journey, once again with settling into a new place, making new friends and starting a fresh new page in your life.
This is the story of every fauji kid growing up in cantt…