If you have never tried this one, you definitely must! Now the story goes like this.
I didn't start out planning to make them and I really don't know how I ended up with these.
All I wanted to do was churn out the butter from the cream I'd collected over the week. As I went about my work after churning out the butter, the remaining whey/buttermilk kept staring at me. Not able to take it anymore, I quickly whipped up a batch of biscuits. While it was baking away, I started craving something sweet to go with it. So I grated some apples to make some homemade jam…
Well, that's my story of churning butter and I'm sticking with it.
PS: Making this is dead simple! What if I say, you could be eating these flaky, buttery buttermilk biscuits in under 15 min! The dough takes 3 min and baking time is 10-12 min flat! You do the math.
Without further delay, here's the recipe –
Recipe for Buttermilk biscuits:
Flour – 3.5 cups
Baking powder- 1 tbsp.
Salt – 1 tsp
Sugar – 2 tbsps.
Butter – 1/2 cup
Procedure:
Preheat oven at 200 °C
Mix flour, baking powder, salt and sugar in a large bowl.
Cut cold butter into the flour until they form pea-sized chunks
Add just enough buttermilk to make a wet, sticky dough
Knead very lightly only about 6-8 times
DO NOT OVER KNEAD
The dough will look crumbly and 'not' put together but that's okay. That's how it should be.
Pat down the dough to one inch thickness
Cut using a round cutter
Grease the pan and bake for about 12-14 min until lightly brown at 180 Celsius
Let it Cool.
And enjoy!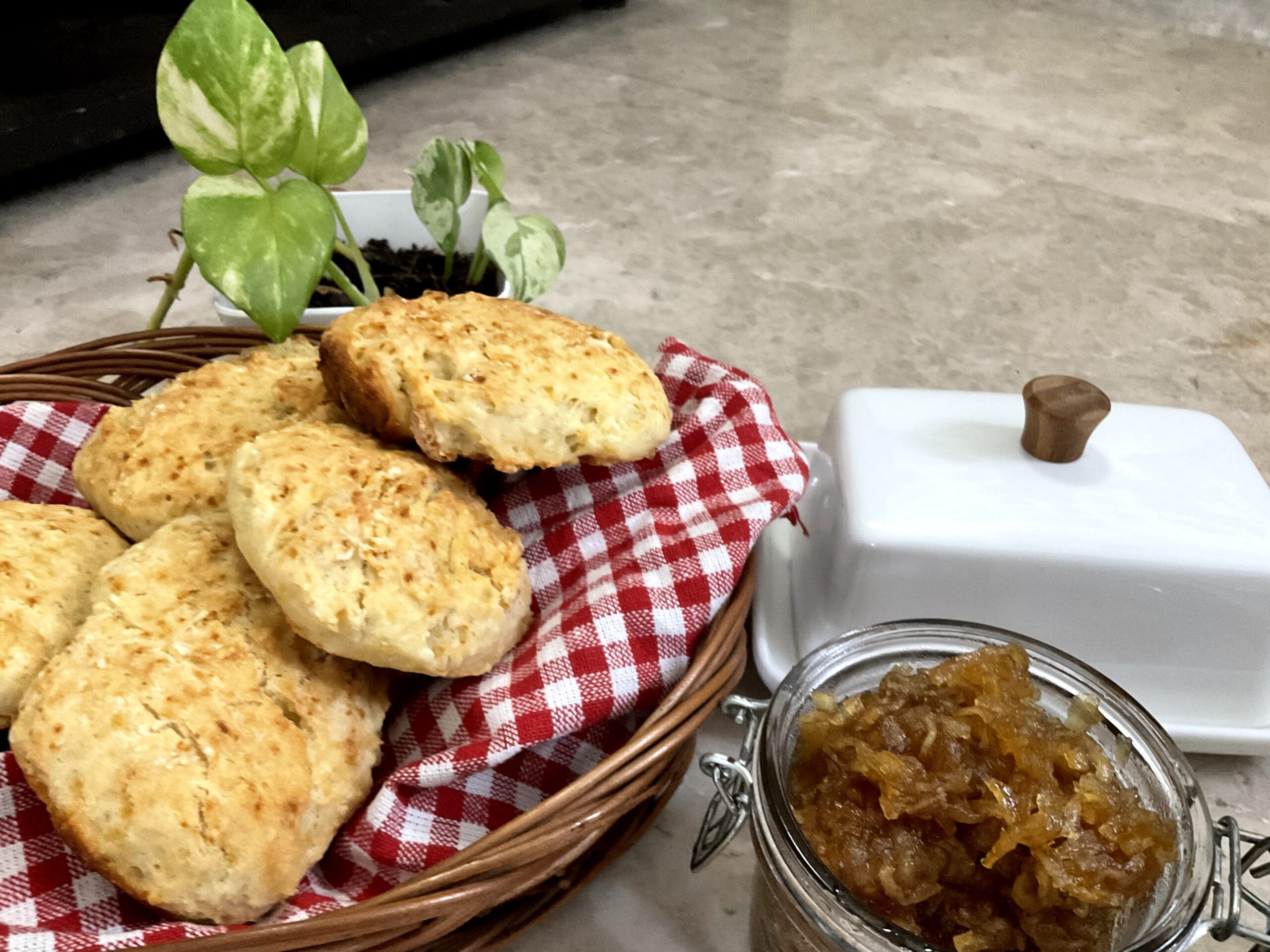 These biscuits pair deliciously with some chicken gravy too. Sweet or savoury, both are top notch.
PRO TIP: Always break open the biscuits using a fork NEVER a knife. You will have more grooves to hold your butter, jam or gravy😋
PPS: Psst…I'm supposed to be working on my book. Damn you buttermilk.
.