To be very honest, Singapore had never been on our list of destinations to choose for a vacation. Because in our opinion, it's just another high-tech metro city-country, so what's to see! Our idea of a vacation was always either a beautiful beach destination or the rolling mountains. It had to be something exotic and picturesque; definitely not a city scape.
But then, multiple reasons made us choose Singapore as our trip destination and we are glad we did. With my daughter going off to college this year, we wanted a quick family getaway. We had a small window period between her last board exam and college entrance exams. So, we grabbed that  little window of opportunity and started looking for travel destinations. We zeroed in on Singapore for a couple of reasons. For one, the adventure loving daughter always wanted to go on daring rides and Universal Studios was on the list of things she wanted to do. Secondly, this seemed to be the closest destination from home as we had to work around a lot of constraints and had very limited period designated for our travel.
So, Singapore it was!
We really wanted to plan this whole trip ourselves without a travel agent and this meant a lot of research. We did plan it according to our family's preferences rather than going by "the must visits" and "top ten attractions" route. I guess everyone discovers and makes something new of a city from their individual experiences. You will agree with me that everyone sees the same city differently.
So for a family with kids who love experiences more than sight-seeing and parents who would rather cover the must-see attractions, we had to balance both. It's a good thing that we all are foodies and love to experiment with food.  One thing was for sure that we were going to explore the food culture of Singapore; be it cafes, hawker joints or fine dining.
So here's what we did during our visit. Instead of listing out the top attractions of Singapore, I am going to break my post into places, food, weather and what to wear.
Places we visited :
If you are planning a trip to Singapore, I am sure you have googled up the must see attractions by now. Let me share the list of places that I visited during my trip.
Gardens by the Bay – This has to be the top one to see on your list. It is an architectural marvel with the world's most unusual indoor gardens and stunning greenhouse conservatories. You feel like you have entered into a totally different world.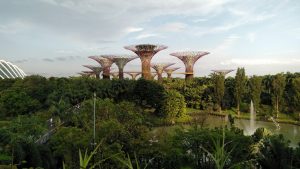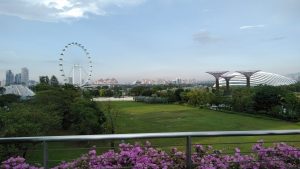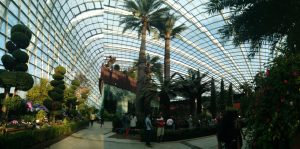 Universal Studios – If you are travelling with kids, then this is one place you can't afford to miss. From little ones to big kids, it has something for everyone. Reserve a whole day just to explore and experience this.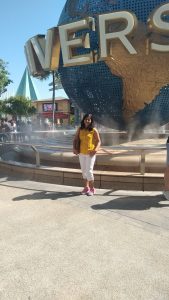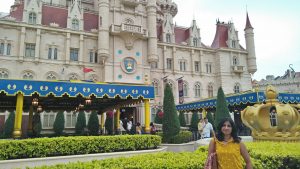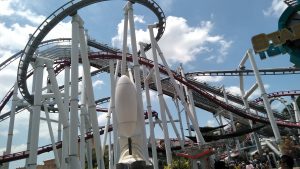 Sentosa – Again one whole day or even two days must be reserved to explore the various activities Sentosa has to offer. We covered the following on two different days. Adventure Cove Waterpark at Resorts World Sentosa has water rides, wave pool and a miniature version of snorkelling. A place to spend the day with kids getting wet and playing in water.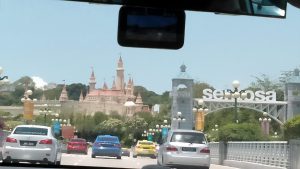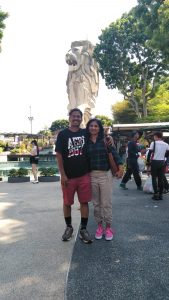 Skyline Luge – This is a fun activity for the whole family. We loved the experience. The Luge ride could be a speedy adventurous thrill ride or a slow, leisurely ride depending upon what one prefers. And the Skyride gave us the bird's eye view of Sentosa Island and the Singapore Skyline. If you are looking for a fun family activity then I would definitely recommend this.
4D Adventure Land – With simulation rides, 4D experience, spooky fun and interactive games, this is strictly something only kids would enjoy. But our kids did not enjoy it much.
S.E.A. Aquarium
Madame Tussauds
Trick Eye Museum
Silosa Beach
Wings of time – Sound and light show
Mix and match outdoor and indoor activities so you have enough energy to go around and explore places without tiring yourself out. You don't have to do all the activities on the same day just because you are in Sentosa. You can always come back and cover the other things as it's not too far from other attractions.
Jurong Bird Park – It's a lovely place to see exotic birds. Book a tram ride in case it gets a bit tiring to walk on foot.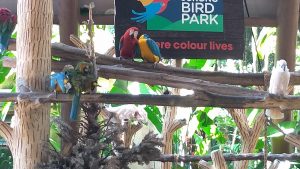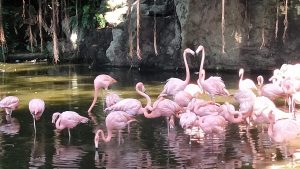 Night Safari – We decided to take the night safari instead of the 'walk and explore the Zoo" because, well, it was very hot during the day and we didn't have the energy to do it. The Night safari fills you up with all you need to see and experience at the zoo and it was much cooler in the night and the tram ride was relaxing.
Red Dot Design Museum – We basically entered this museum to escape the rain while we were en-route "Gardens by the bay" but my kids ended up enjoying it.
Clark Quay – It is a historical riverside quay in Singapore with a walkway built around the Singapore river. You can take a guided boat ride or explore the area on foot. The whole area is dotted with small cafes and there is a Clark quay Central mall if you would like to visit.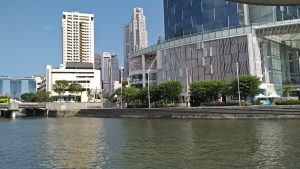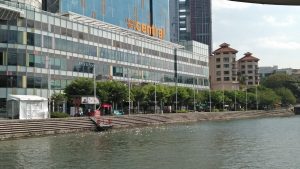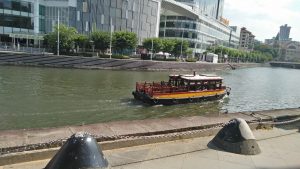 China Town – It comprises of narrow roads including Chinatown Food Street, with its restaurants serving traditional fare like chicken rice, noodles and satay. The whole area is dotted with souvenir shops and small boutiques offering trinkets, lamps, clothes, crafts and antiques. You wouldn't miss Sri Mariamman Temple and the ornate Buddha Tooth Relic Temple and Museum located on the main road. Don't miss Hawker Chan, the only hawker joint awarded one Michellin star for its star dish soy sauce chicken and rice.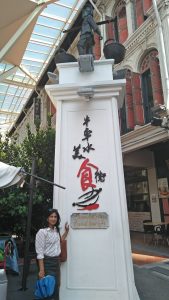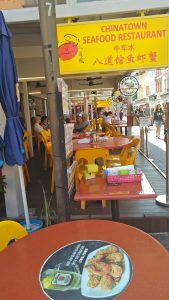 Orchard Road – It's famous world over as an iconic shopping street of Singapore. This swanky boulevard is home to high end fashion favourites like Louis Vuitton, Prada, Dior, Giorgio Armani and the likes. This is Asia's most sought after shopping area and a shopper's paradise.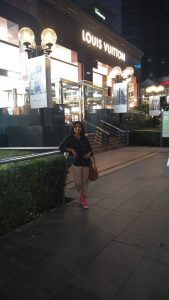 Arab Street – Discover an Arabian ambience amidst the Singaporean culture and try your hand at Middle Eastern cuisine or buy a Persian rug, lamp or antique here. A stroll through the street feels like you have entered one of the stories from the Arabian Nights.
What & Where We Ate:
Well, when you are in Singapore, the one thing you wouldn't want to miss is the food. Believe it or not, literally every street and road is lined with eateries and cafes with outdoor seating. No matter what the time of the day is, people are thronging these places and you could see families and friends eating and chatting away.
I don't know about you but I love the idea of sitting in an outdoor sidewalk café watching the world go by. There is something magical about it; it creates an aura of leisure, an unhurried way of life. It conjures up an image of a sunny, happy day! At least for me…
So, imagine my joy when I found outdoor cafes sprinkled everywhere I went. Families and friends chatting and laughing over plates of delicious food is a sight to behold. It's all about people, places and food. We enjoyed café hopping, taking the MRT buses to travel whenever we could and tried experiencing the place like the locals. The first on my list has to be Killiney's;
Want the best coffee and toast in Singapore, then head over to killiney. This old school Kopitiam is the oldest Hainanese Coffee shop in Singapore, which dates back to 1919.
And the Kopi!!! OMG… It is delicious! The rich, piping hot, almost chocolatey in colour Kopi is strong yet very creamy in texture and moves smoothly through your mouth, leaving a lingering taste of coffee made just right…
This place is a great little spot if you are looking to taste a typical Singaporean breakfast. Enjoy the "must try" Kaya toast and the rest of the fare. Let me just say, I didn't meet a dish I didn't like there.
We ended up going there four times during our week long stay in Singapore.
It helped that we happened to stay just around the corner from Killiney and it made for the best spot for a hearty breakfast with family before heading out for the day's visit to explore the place. How lucky for us!
So while in Singapore, don't miss this place folks! There are more than 20 Killiney cafes so find one near you.
While you are in Sentosa, don't miss the Malaysian Food Street. It's an indoor food court with close to ten food joints catering to the Malaysian cuisine. If you are missing Indian food, I would suggest you check out the Roti Canai (which is basically our parotta or lachha parantha) and the curry chicken mildly spiced and laced with coconut milk (comes close to our south indian style curry in flavour) We also tried the Sempalit Chicken curry and rice, Curry noodles (soupy noodles in curry flavour), Nasi Lemak (rice cooked in coconut milk, national dish of Malaysia) and Nasi Goreng (Indonesian fried rice). Thankfully these dishes didn't let us down and we loved all of these.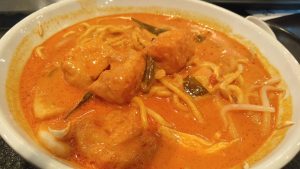 When in China Town, don't miss Hawker Chan's eatery. Let me tell you my daughter googled it up and insisted we try this place as this became an overnight sensation when it was awarded one Michellin Star; the first and only hawker stall to get a Michellin star. Well, what can I say, we are people who watch Masterchef and we kind of know what a prestigious award a Michellin star is. So, we had to go. And we did. There was a huge queue building up already when we got off the taxi. There were people thronging the place exactly for the same reason we were there; to try what the much famed Hawker Chan had to offer. We just went for the star dish – Soy sauce chicken and rice that earned Hawker Chan his Michellin star. It was definitely one of the most succulent and juicy chicken we had tasted. But we had very high expectations and ended up a tad bit disappointed. Still, we were happy we could tick that off our list.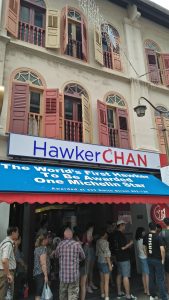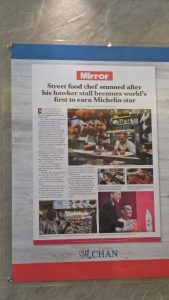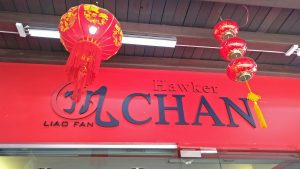 While you in China town, remember not to fill up on one particular dish. The whole street has food stalls lined up and seating done all over the place for people to just grab a bite to eat. Walk along and sample various fares put out by the local eateries. This street is all about food, so unleash your foodie. We had some gelato and fried chicken here.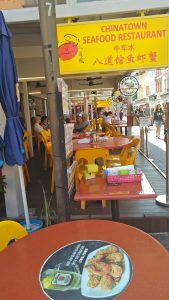 While we were cooling off at the clark quay central mall after a long stroll around the boat quay, we got to taste a few delicious treats.
Apple cheese cake from Cat & the Fiddle café
Fresh cream puffs from Beard Papa's which my son loved (being a chocolate addict)
Chocolate Muffin from Ya Kun which my daughter did not like much.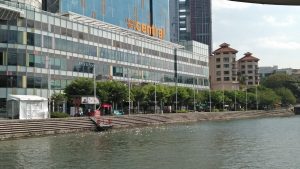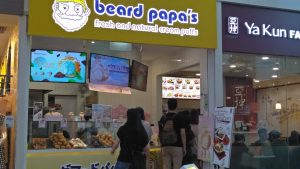 While strolling along the swanky road, stop by the small ice cream carts selling ice creams with bread and wafers. Yes, you heard me right…ice-cream slabs wrapped in rainbow coloured bread. Though it might sound a bit unappetising it does grow on you with each bite. This is one of the regular fares enjoyed by Singaporeans, so don't miss it! We stopped at a cart owned by an elderly couple right opposite Louis Vuitton store. The flavours we tasted were Mango, Raspberry ripple, Choco chip and chocolate. I won't guarantee that you might love it, but try you must!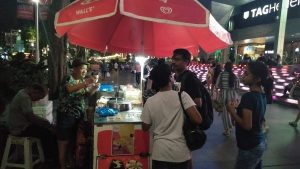 We started towards Arab street with dinner plans in our minds, so all we had to do was find an interesting place to dine. The intersecting Baghdad street was converted into an outdoor seating area with colourful lights and beautiful tables laid out with bouquets of flowers. With live music played by an upcoming guitarist and singer crooning just a few steps away from where we were seated, it just couldn't get any better than that. We chose to dine at "Istanbul Turkish Restaurant" that served up a wide range of Middle Eastern and Mediterranean cuisines. We ordered Shawarma, appetizers and a Chicken zingara steak.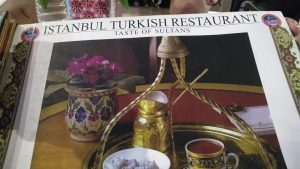 It was also a wonderful change of taste for us from sampling Singaporean and Asian cuisine since we landed there. After a satisfying meal, we decided to ditch the cab and take a long ride back to our place as we were in no particular hurry to get back.
What to wear:
This section is particularly for, ahem, women, because I hear ya ladies. We are always wondering what to wear even if we have a suitcase full of trendy clothes, right? (A little support here please…Do I see you nodding your head vigorously) I sure hope so. I wish someone would tell me what to expect at various places so I could decide what to wear. So here it is;
Wear your most beautiful yet comfortable outfit for Gardens by the bay as you will have some amazing pictures clicked here. Please do wear comfortable footwear as there will be a lot of walking to do.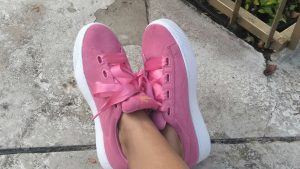 For Universal Studios, please don't think it's just rides and so you don't need to be dressed up. That would be a wrong decision. Believe me, there are tons of instagram worthy spots inside. So pick a dress that's practical yet pretty enough to pose at some picturesque locations.
For Jurong Bird Park and the Zoo, pack hats, sunglasses and comfortable sneakers as you will be walking a lot in the hot and muggy weather that Singapore sports this time of the year.
Weather wise
Weather in Singapore is more or less like our Indian summer, so pack accordingly. Though hot during the day, around 4 pm there is always a chance of showers during this season.  So don't forget to pack a couple of umbrellas with you. We took umbrellas with us and boy, were we happy we did. It rained on 3 days out of the 6 days we stayed there.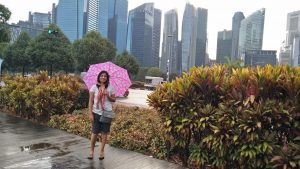 Important information:
You don't want to miss this!
I highly recommend that you download Klook app on your mobile. My friends suggested this and it was a life saver. From booking tickets to getting good offers, it is a must for anyone traveling to Singapore. It helps us pay in Indian Rupees through this app which is a major advantage. Please, do yourself a favour and download Klook.
You can purchase the MRT Bus Pass at the airport during arrival if you plan on using public transport to travel around.  Singapore is well connected through bus and it's one of the easiest ways to travel around the country. Even with kids along, we managed to use the bus facility quite frequently and enjoyed the ride. The SG transport info on your mobile will easily guide you with bus numbers and routes.
If you plan to use a cab, then "Grab" is a very reliable service. (Kind of like the Singaporean version of Ola) We almost always were able to book a cab and get it in under 10 minutes. Extremely useful to have this app downloaded in your mobile.
At arrival at the airport, purchase a SIM card that you can use during your stay. You can purchase one using Klook for 10 SGD. It will give you 100Gb mobile data and a local phone number is always useful while booking cabs and calling other local facilities.
I wish my post will come in handy in planning your Singapore trip. Hoping you have a wonderful vacation and don't forget to leave your comments below. Looking forward to reading your views. If you are planning a trip to Andaman, don't forget to check out my post on it!
PS: This post doesn't cover everything about Singapore. It's about my trip and my experiences.
Hope you enjoyed reading my post as much as I enjoyed writing it!
Bon Voyage! Happy Travelling!