Our relationship with resources and how we use it will determine the future course of events.
Being a good steward of Earth is our responsibility. We can't take it lightly. As the saying goes, "We do not inherit the Earth from our ancestors, we borrow it from our children". So we have a huge responsibility to give it back to them in a better condition than we got it, not worse.
Do whatever you can at the moment and learn if you don't know things. Not knowing 'how to' is not an excuse anymore!
♻️ 5R's – Refuse, Reduce, Reuse, Recycle, Rot
👣Reduce your carbon footprint
🌱Learn to Grow your own food
🍜Cook from scratch
🛠️Learn DIY skills
❌Don't be a mind-less consumer
✔️Become a producer in small areas
Become a little bit more self-sufficient in some area of your life and keep learning new ways to be self reliant. And see how your life becomes more meaningful and how much you appreciate the things in life!
In a world that wants you to be dependent on an external system for everything, being self-sufficient is revolutionary. Start a revolution!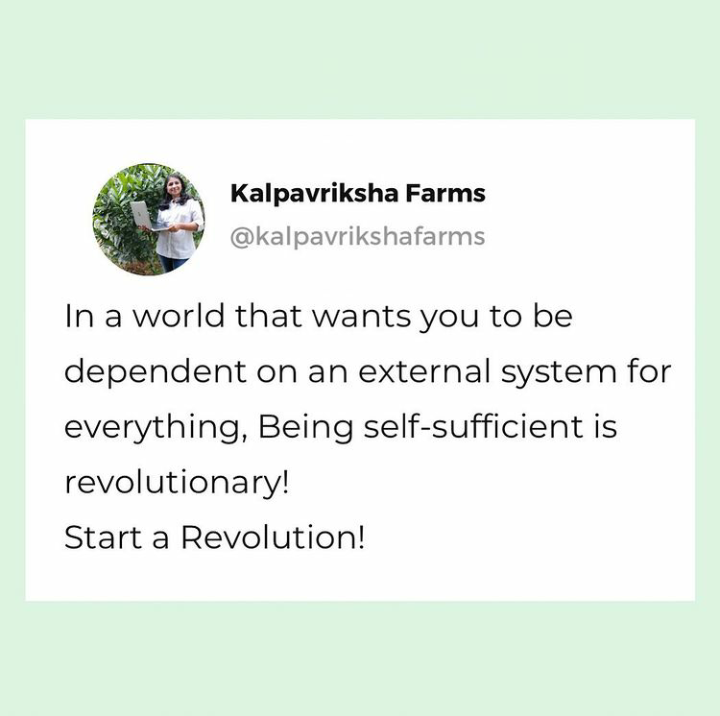 Because sometimes being responsible needs you to fight a system that is not right and take a stance for the better and if that means rebellion then we have to be rebels.
Go ahead!
Be a rebel!