ONLINE E-COURSE: "cook from scratch" – your guide to eliminate some staple everyday processed food from your grocery list. 
10 things you didn't know you could cook from scratch… literally!
CUSTOMER SPEAK
"SHUCHI GUPTA : 30 day mentorship program participant
"Dear Kalpana, Thanks for teaching us the lovely recipes. I never realised that our daily go to food recipes could be made at home and were so easy to prepare. Ever since I have learnt bread making, we have stopped buying it from the market. your recipe is an absolute hit with all. The jam is to die for. My mother who doesn't care for jam much, doesn't have her toast without it now. The pasta too was so easy, it was unbelievable. Now, I make pasta and bread, from scratch at home, which is totally relished by all. The other recipes that we learnt too were very simple, easy to make and good..The main thing, I realised, was that buying from the market is so unnecessary. Making it at home is so much more fun and easy, while at the same time, nutritious. I do not have to worry about what I am feeding my family with. So, thanks again for opening us to a whole new world of recipes from scratch."
This course is aimed at helping you shift away from these store-bought processed food items to making them yourself at home. And to help beginners start off and stay on course, I chose to keep it very simple by just using the most basic pantry ingredients that all households usually have. No specialty ingredients! No fancy procedures!
So, I decided to put together a list of top 10 staple foods that we buy from stores often and created a cooking course that will help you eliminate these from your grocery list. It has Bread, Jam, Pasta, Tomato Ketchup, Mozzarella cheese, Butter, Pancake, Burger Buns, Marinara Sauce, Pizza and Apple Cider Vinegar, all "from scratch" recipes with recorded videos to hand-hold you through the process of making them yourself.  If you want to learn simple, delicious alternatives to these staples and want to be able to consistently get the same results and continue sustainably in cutting off the processed food then you will like this!
Disclaimer – Recipes include maida, sugar, egg, milk, oil etc. 
Is this your run-of-the-mill cooking course?
No, this is not one of the cooking courses where you will learn a particular cuisine and I don't claim to be an expert in the food arena. I just want you to be able to remove these processed food from your grocery list. That's the basic idea behind the course. I am just someone who learnt to make some basic staples from scratch after a lots of failed trials and errors just so I don't have to depend on the grocery store industrial version. And now, you can have it too without wasting a ton of time, energy and money in trying and testing recipes.
Once you buy the course, you can access it free for lifetime. 
You can avail the SPECIAL LAUNCH OFFER now…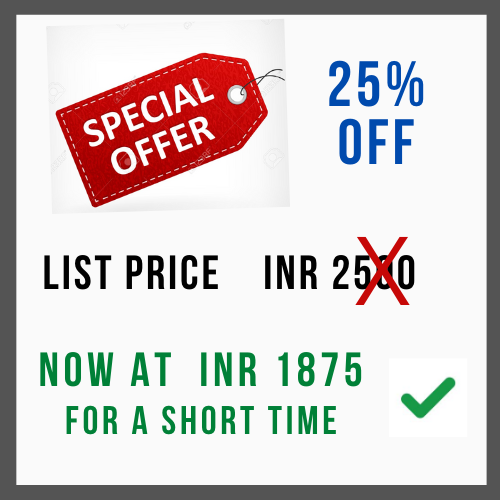 Check out my detailed blog HERE on what made me create this course and how you can benefit from it..
E-Course is being delivered through THINKIFIC platform. To login to the platform and to access the course after payment, your user id and password need to be created in the THINKIFIC platform. There is a provision to login using Facebook, Google, LinkedIn instead of creating a new user ID and password as well.
We assure you that your user credentials are for course access only and we will not be using these data for any other purposes. No spamming.