Home Gardening 101 – For Beginners
Why garden you ask? Because if you haven't tasted the veggies you grew with your own two hands, you haven't lived, my friend. A small kitchen garden is all you need to cater to your home needs.
So, push that self-doubt aside and start a home garden today! I have put together this "Home Gardening 101- for Beginners" to break down the information into bite-size chunks for you.
This post will include all the necessary pointers you will need to start a home garden
If you've never tasted garden-fresh vegetables (lots of people haven't!), you will be amazed by the fresh flavors, vibrant colours and amazing textures. There's absolutely nothing quite like fresh veggies, especially if you grow them yourself.
In this guide, I'll highlight the basics of vegetable gardening.
To start with, you will need the following;
A. Containers/pots/planters
B. Good soil
C. A few (let's say 10) good quality seeds to grow
 Let's discuss these three in detail.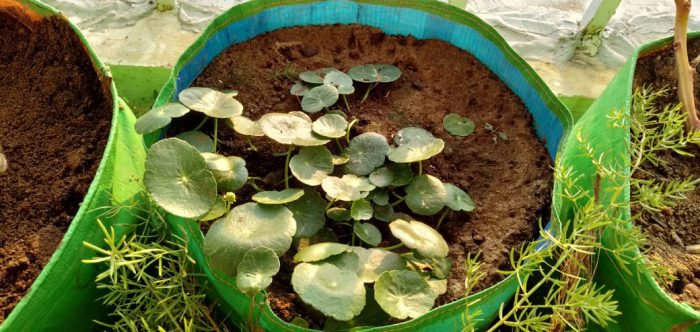 A. Containers
I say containers, keeping in mind people living in the cities, in apartments that don't lend themselves to having a space on the ground to grow plants. Choose containers based on the plants you wish to grow; for eg; for root vegetables like radish, carrots, potatoes etc. you need a deeper, slightly spacious containers. Whereas for greens and herbs you can use wide, shallow pots. Plants like brinjal, tomatoes and lady finger will need a slightly bigger pot because the plants are bigger and sturdier than others.
You can buy "Grow Bags", "Pots", "Planters" online or from a nearby nursery. You can also put your old empty container lying around your house, to good use by reusing them as containers for your garden.  You definitely don't need to invest in fancy items. Use your creativity to get the most out of things you have around your place. Most important thing to remember is to make sure there are drain holes at the bottom of your pots/containers. This is very important to drain any excess water without rotting the roots.
B.Soil
I am a firm believer of soil and I believe that if you take good care of your soil, it will in turn, take care of your plants. A plant that grows in good soil develops well and builds resilience and resistance towards pests and diseases. This is the number one important factor that makes or breaks a garden dream. So, for people who are growing on ground you can't change your soil completely but you can definitely make your soil fertile with organic manure, dry leaf litter and compost. People trying to grow on ground can refer to this post, where I have written in detail about how I prepared my raised beds. Read it HERE
Container gardeners have the option to select your potting mix. So, here is a recipe for the best potting mix for your containers.
Potting mix:  for terrace /balcony gardeners
1 part red soil
1 part manure (cow dung manure)
1 part compost/vermicompost
1 part coco peat
2-3 tsp of neem powder / neem cake powder
Mix it all together and fill the pots. You are ready to sow the seeds.
NOTE: Now the reason for adding coco peat to the mix is primarily for two reasons: one, it adds the necessary humus content to keep the soil mix well aerated and drained. Secondly, as balcony/terrace gardeners we need to be aware of the weight we are adding on to the floor/roof. Compared to soil, coco peat is very light weight and that takes care of the load-bearing issue.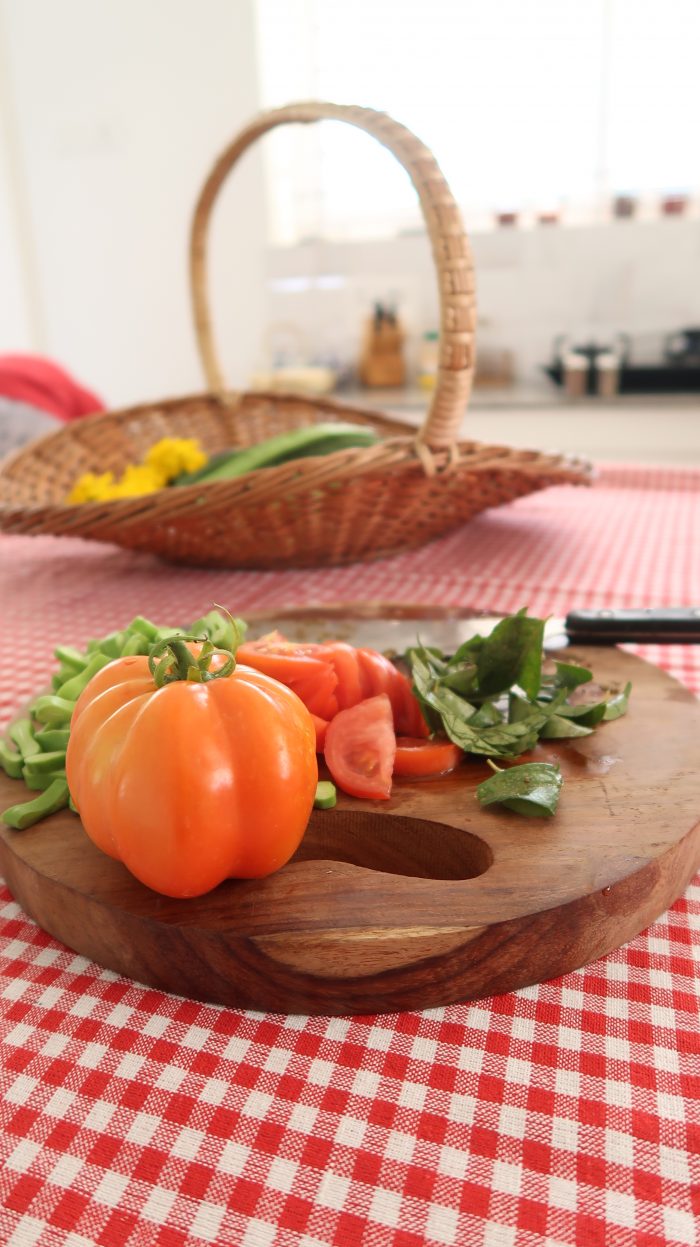 C.Seeds
If soil is the number one factor, then good quality seeds are the next important thing for any gardener. Start by spending a little bit of time and energy in researching the best place to procure seeds of "good quality", "native" and "indigenous" variety plants. I urge you to use only "non-hybrid", non-GMO" seed varieties.  Once you have a trusted source, gardening can be a breeze. A bit of googling will provide you that information. I surely can't suggest the plants for you because each of you might be living in a different zone (though I will be adding a list at the end of this post for you to consider)
You could also try sourcing saplings from an organic nursery in your neighbourhood if procuring seeds seems difficult. Anything is fine as long as it gets you started.
IMPORTANT TIPS TO KEEP IN MIND:
Okay, once you have the above three major areas figured out, then it's important to remember these pointers that are very crucial for beginner gardeners. Following through these points will help you avoid some of the most common mistakes people make when they start a garden.
Assess your region – This means finding out about the zone you are living in, the climatic conditions and the seasonal crops that grow in your region.
Soil Prep – You CAN NOT underestimate this step. It is "The Most Important" step in your gardening journey as I have pointed out earlier.
What to Grow – Start by making a list of "Easy to grow" plants and by that I mean plants that are indigenous and grow well in your region in that particular season. Always, I repeat, always start with crops that are seasonal and native because they grow well without much resistance and that helps you gain confidence as a gardener. Early success inspires you to keep going. So, in your enthusiasm, please DO NOT try to grow exotic varieties to start with. It's a sure shot way to failure.
Water carefully – Watering is an art. You can't blindly follow a routine of watering once or twice every day. You need to feel the soil and if it is dry, then water the plant and if it is moist or wet then you can delay watering. A general rule of thumb is to water once in the morning and once in the evening but a lot of this depends on the climate – whether it's too dry or too wet and also on the plants. So, sharpen your observation skills and you will be just fine.
Sunlight exposure – This is another key factor to consider. Make sure you place your plants in an area that receives enough sunlight, at least 6 hours of good sunlight in a day.
Weeding – Container garden won't have much of this problem but you must keep an eye to remove weeds from time to time. These compete for nutrients and water with your plants and deter their growth.
Patience – This is very important. If gardening doesn't teach anything else, it will teach you patience for sure. It's not for the instant result-seekers. Don't hurry the process. If you start feeling impatient, tell yourself to breathe deeply.
Make time for plants – While you are breathing, do sit next to your plants and do that. It's therapeutic – for you and the plants. I don't want to sound very spiritual or philosophical but your care for your plants matters. I am not asking you to sing to your plants (it would be lovely if you can though) but do spend time caring for them, looking at them, enjoying them. It will definitely show results. It will make plants grow better. Really, it does. I speak from experience. I am sure you all remember that scene from "Taare Zameen par" where Aamir Khan explains this concept…if not, go watch it, I say!
Journal – Keep a notebook to keep track of your seeding charts, timelines and harvest dates. It is important for every gardener, whether a beginner or an expert. This journal can also double up as your garden planner, garden inspiration and gardening goal setter. Once you start journaling, you will be able to track your progress and also note down what did or did not work well. Believe me when I say, that though we think greatly of our own memory power, you have no idea the number of times you will draw a blank when you need to remember a date or timeline. So, trust me on this and keep a notebook, will ya
Experiment – Now, I can't even begin to tell you the tremendous potential of experimenting. Not everything can be taught. Gardening is a process and some things just have to be learnt by doing, by failing and by constantly experimenting. So don't be afraid to experiment! And don't be afraid to fail!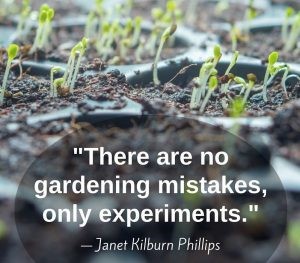 There even Janet Kilburn Philips said it!
Now, moving on to something I promised you guys…
My Suggestions On Plants For A Beginner's Vegetable Garden...
Now please keep in mind that these are just suggestions and you might have to change a few according to your region, season, availability etc. The vegetables suggested below are common, productive plants that are relatively easy to grow. It would be good to know what plants grow best in your area, and when is the best time for planting them.
List of Plants:
Tomatoes
Chillies
Brinjal (Eggplant)
Lady's Finger (Okra)
Radish / Carrot
Leafy greens
Bean varieties
Gourds (if in season)
Herbs – Mint, Coriander/cilantro, Curry leaves, Basil
Marigolds to discourage pests and add some color! You could add Tulsi, garlic etc as biological pest control methods too.
I hope these are handy tips and tools to finally start that vegetable garden of yours. Don't wait any longer and just jump into it. I am positive that you won't regret it!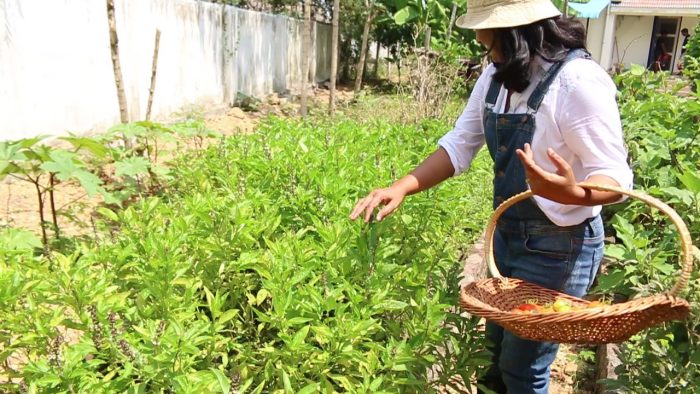 So, there you have it! I really recommend you to start this project right away, as spring is almost arriving and it's the best time to get started. Another important reason I want you to get this going is because things only get done when you GET IT DONE. Get it!
Don't let later, become never!
I really hope this post was useful to you and would help to get started with your garden. If you think you would need a bit more hand-holding on starting your organic vegetable garden, then I have a 5 day WhatsApp workshop specially designed for beginners like you. You can access the workshop, no matter where you live
Waiting to hear your gardening stories soon!