Let's look at an interesting and lesser known green called Musumusukkai…
Musumusukkai / Mukia maderaspatana belongs to Cucurbitaceae family. This is just to give you the necessary details to google it up in case you aren't familiar with its common name. I was pleasantly surprised at the scientific name "maderaspatana" as in "Madrasa pattinam" the way Chennai was called in olden days 🙂
Okay, just like every other herb I got introduced to so far, this one has an interesting story too. I was pulling out this viciously growing creeper that had almost completely covered my flowering plants growing on my front porch. It had this prickly, hair-like growth all over its stem and lots of tendrils entwining other plants for its support.
So, here I was trying to pull this creeper off my ornamental plants and was getting annoyed at the difficulty as it was stubbornly clinging on to my plants, when my helper lady, Arputham, (that's her name), casually mentioned that this plant is "Musumusu keerai". She also told me that this is very good for expelling phlegm from our body especially when we are suffering from an upper-respiratory infection.
Well, that just stopped me in my tracks and I took a hard look at this creeper that I was so annoyed at a while back but now I looked at it with renewed appreciation. All my annoyance disappeared and I was in so much awe of this plant now. It looked so pretty with its beautifully shaped leaves and tendrils; it could easily be mixed up with grape vines.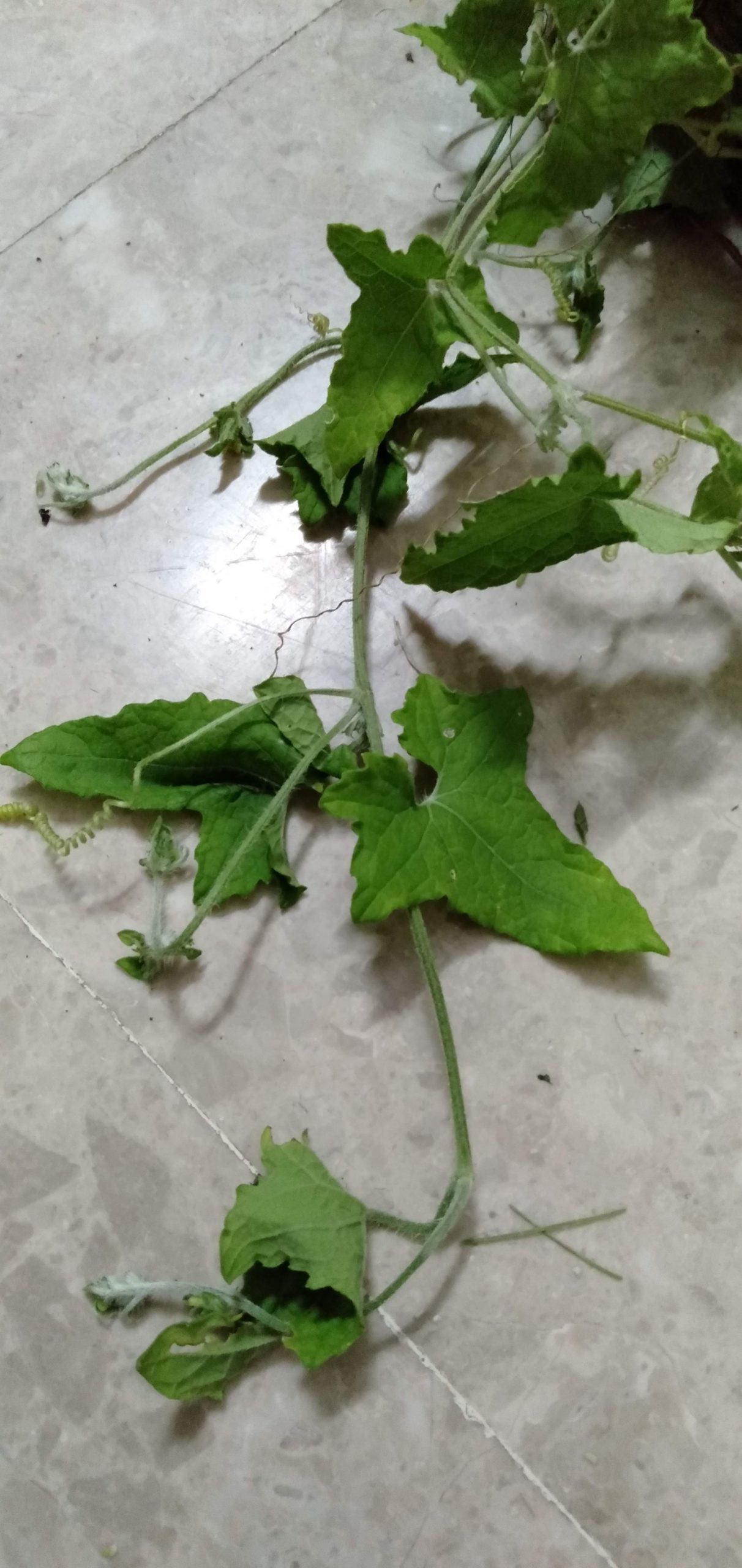 As my interest grew in learning more about this, I decided to use it myself. I immediately plucked some leaves that day and tried making the simplest dish of all; mix the greens in my dosa batter and make dosas. And believe me, it tasted great! Let's just say my kids didn't complain and ate it happily along with tomato chutney.
Here's what I did;
RECIPE:
Ingredients:
Musumusukkai leaves – 2 cups
Ginger – ½ inch piece (optional)
Green chilli – 1 small (optional)
Salt – to taste
Idli-dosa batter – 3 cups
Procedure:
Wash the leaves
Grind the leaves, ginger and chilli to a paste in a mixer jar with some salt.
Ginger and green chilli is optional; you could just grind the leaves with some salt.
Add this to your batter and make dosas.
Serve with any regular chutney or sambar as usual.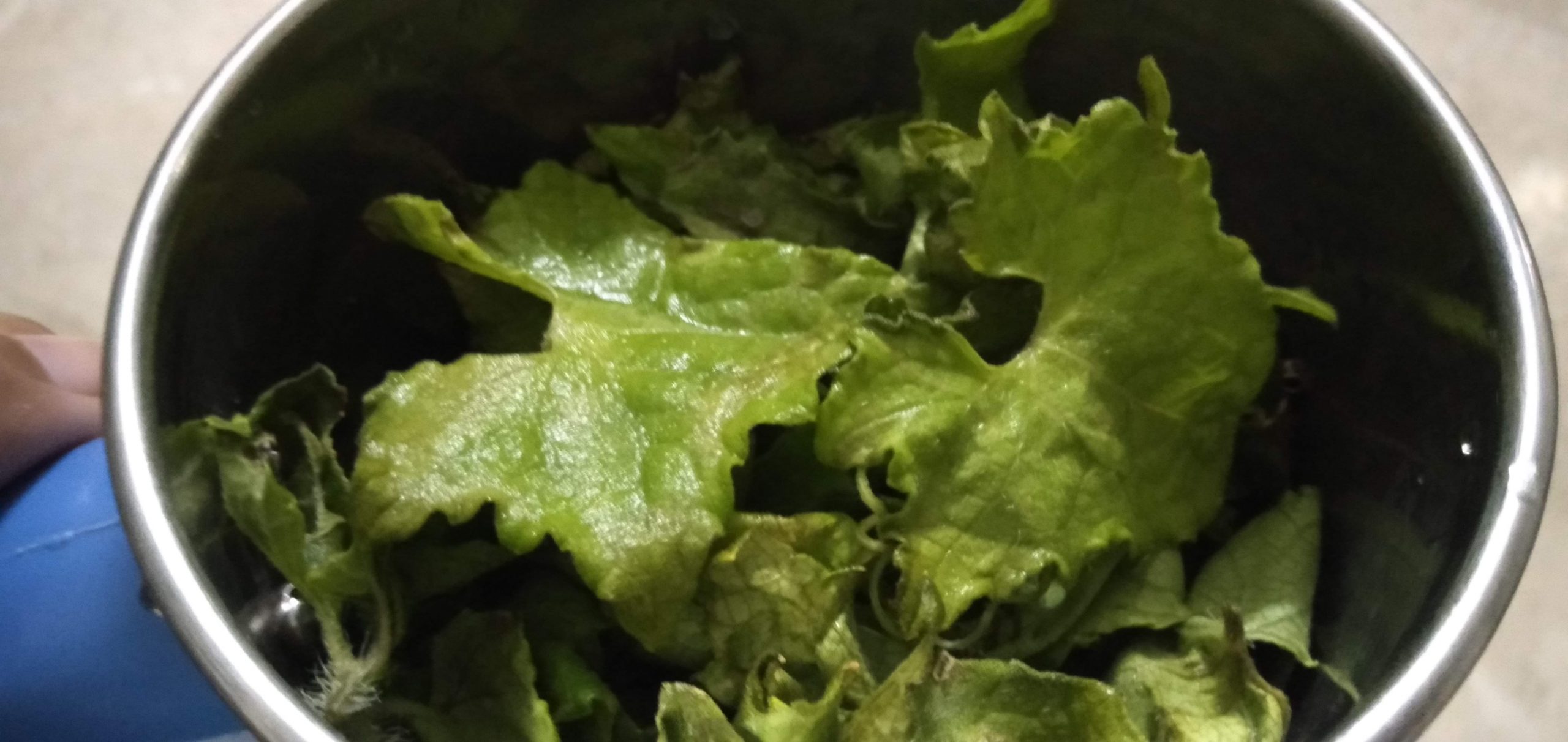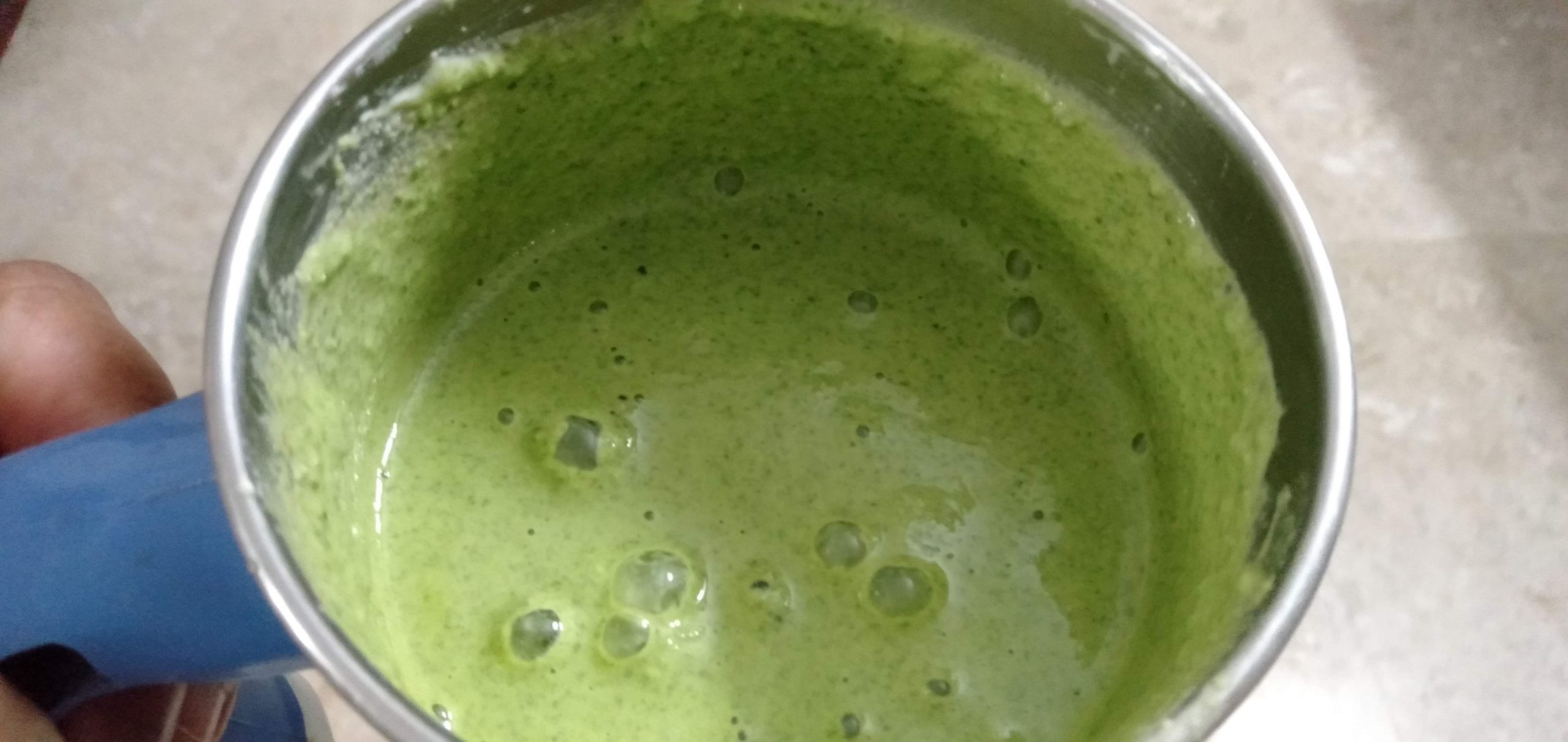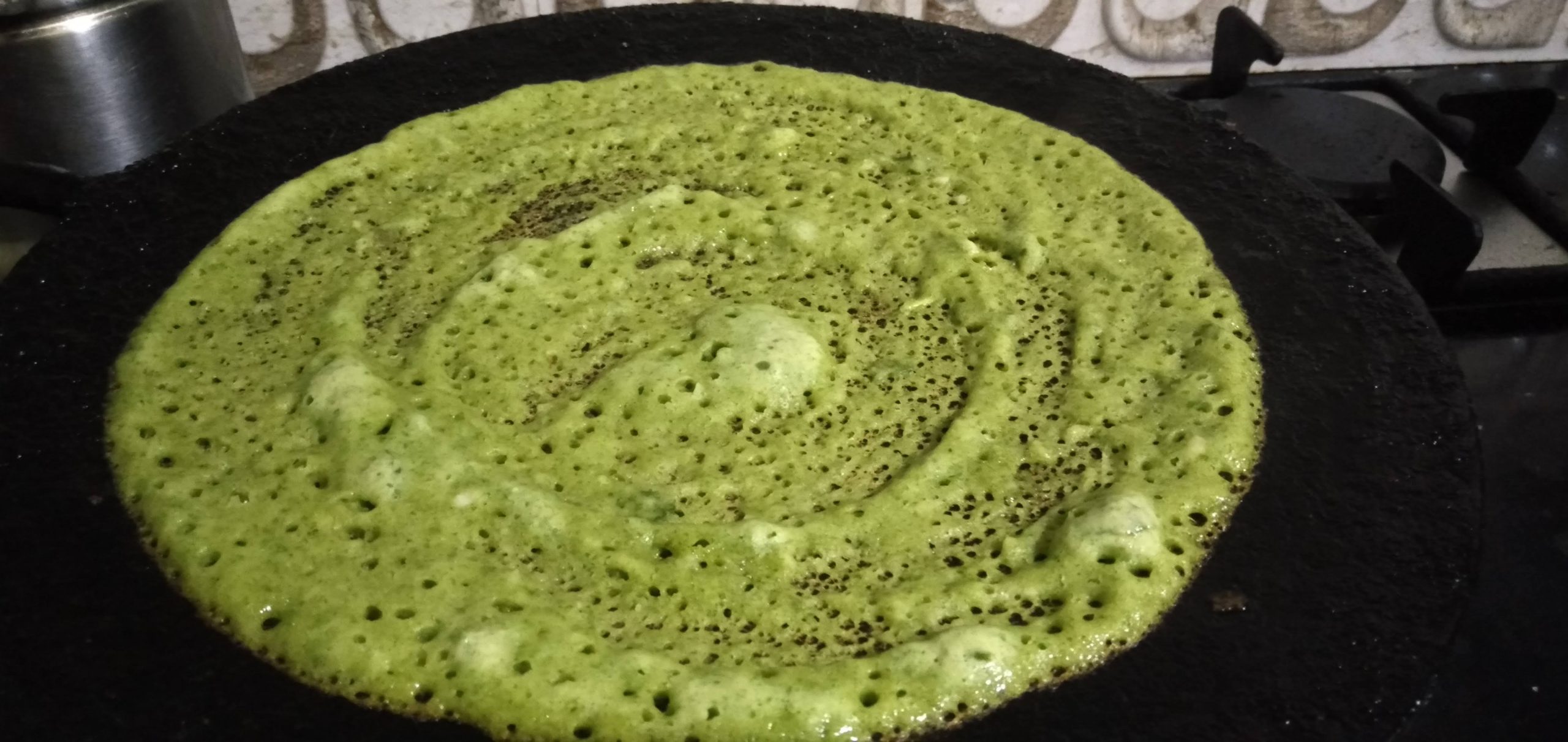 Do try this definitely if you get your hands on this greens variety.
Here's a quick compilation of the ginormous list of benefits this greens provides. You will be floored. I know I was!
Benefits of Musumusukkai:
Musumusukkai is a time tested, traditional remedy, considered as a very effective treatment for cold, acidity, toothache, Asthma, dry cough, hypertension and diabetes. It is an excellent expectorant. This herb is very popular in Tamil Nadu and is used regularly as part of diet in many ways to improve the overall health. It is rich in phenolic that contribute to its medicinal properties.
Musumusukkai is considered antispasmodic, anti-inflammatory, anti-pyretic, hypoglycemic and has antioxidants properties. It is also a good diuretic, antipyretic, anti-flatulent, anti-asthmatic and anti-bronchitis besides its use in vertigo too. It is used in Ayurveda for various therapeutic purposes such as relief of toothache or flatulence, and as an expectorant and a sudorific. Certain traditional medical practitioners also use the leaf-tea of this plant for alleviation of jaundice.
I know that's a lot of medical terms thrown in together and this is something that a quick search on the internet throws open. Please note that I am merely collating & presenting the existing information and NOT endorsing these statements. Do your own research to understand more.
DISCLAIMER – The benefits listed in this post is a mere collation of existing data available on the internet. I DO NOT endorse any of these claims. This post should NOT be used as medical advice or as alternative treatment for any ailment.  
If you liked reading this, I am sure you would like to read my posts on these wonderful greens too. Click to read about Mudakathan Keerai or Thalik Keerai 
Let me know your experience with these greens in the comments below and do share with me if you have come across any lesser known greens from your region. I would love to know more. And if you like what you read here, do follow and subscribe to my website to get updates as and when a new post is live.