With rains pouring relentlessly, the heart yearns for something cozy. Times when the floor is cold and there's a nip in the air, are quite rare here in the south. And therefore the inconvenience and unpleasantness of the wet weather had to be flipped.
I want to remind myself to find joy in everything and welcome it wholeheartedly. There is always going to be things we don't particularly enjoy but I'd like to believe that we definitely have it in us to transform any moment to a desirable one. I can't call upon the sun to come out and shine but I am surely going to pull out some candles, set a table-scape and make something warm and delicious for the family. It can be gloomy and wet outside all it wants, but inside, it's going to stay warm and cozy.
Taking a leaf out of "The Little Book of Hygge: The Danish Way to Live Well" written by Meik Wiking.
The Danish word hygge (pronounced hoo-gah) is one of those beautiful words that doesn't directly translate into English, but it more or less means comfort, warmth or togetherness.
Hygge is the feeling you get when you are cuddled up on a sofa with a loved one, in warm knitted socks, in front of the fire, when it is dark, cold and stormy outside.
Well, we might not have a fire-place because, you know, we live in Chennai, the hottest city in India with 365 days of summer but we do have a storm brewing outside and this is the closest we can get to a hyggelig feeling with a cozy candle-lit dinner.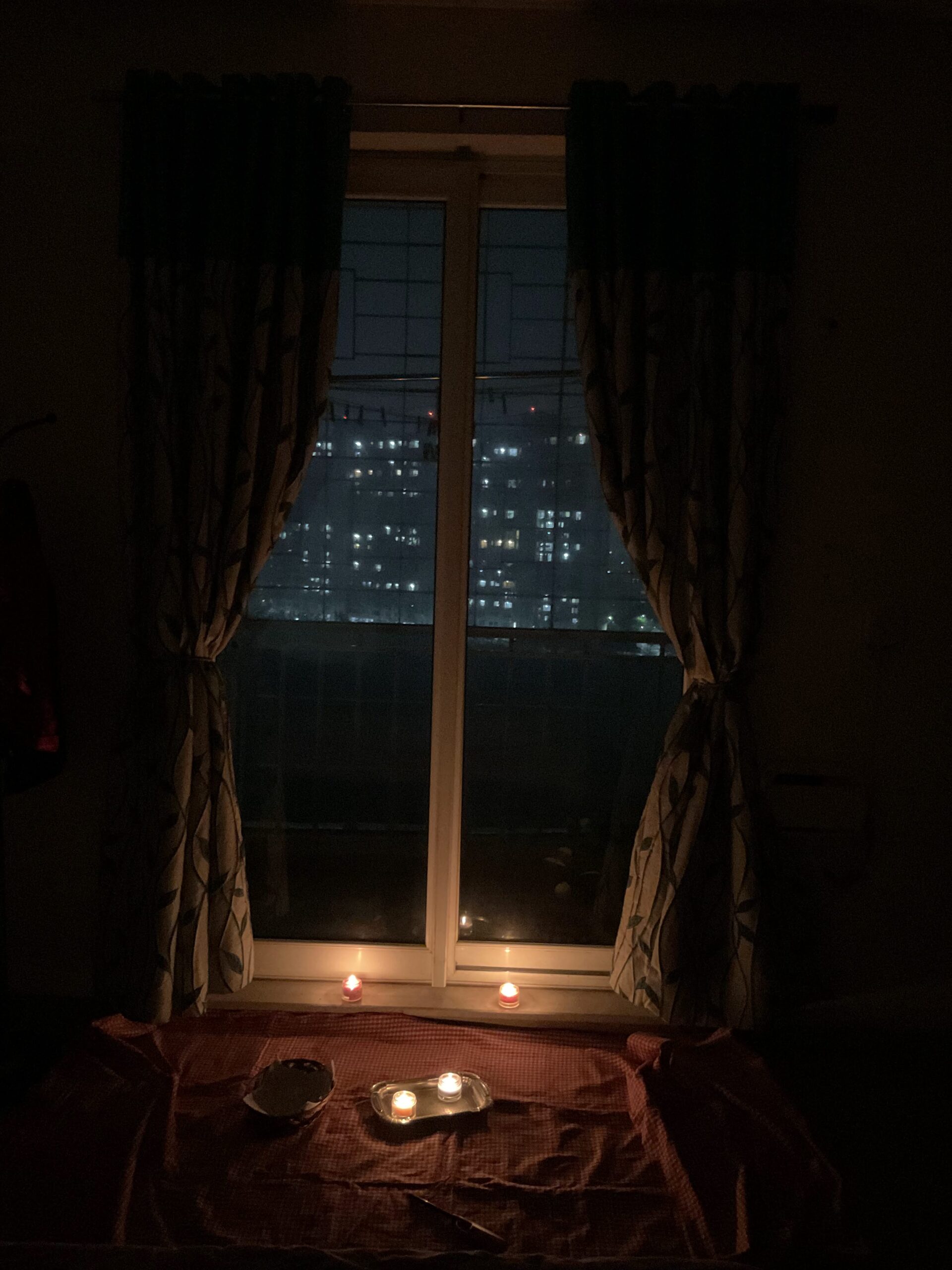 I had two options for dinner in the morning, the Italian spaghetti and red sauce or Punjabi chole bhature. I went ahead with the latter. Now, it's time to dunk soft, flaky bhature in the spicy chole!
PS: Venue moved to the bedroom for want of a suitable ambience.
We need to find our own hygge moments even in the mundane, because that's really how we can make the most out of every moment.
How do you make your days special?