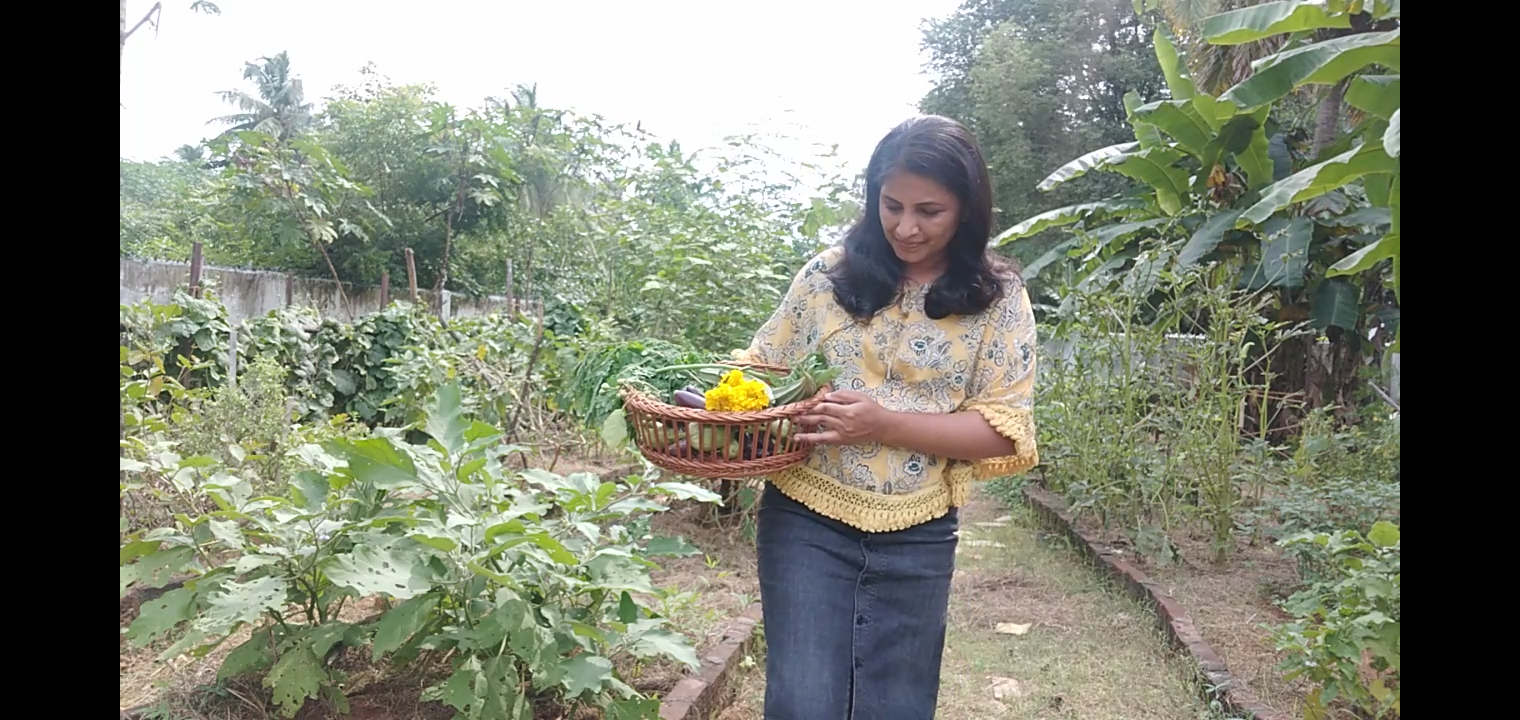 Sometimes people ask me…
"That looks really hard."
"How do you do it?"
"Growing food and running multiple businesses must be exhausting?"
And I have to tell you.. It's HARD! There are days when I am moving non-stop.
But, not once do I wish I'd have it any other way; I do all these things out of joy; by choice!
If you want things your way, you have to be ready to get uncomfortable. It takes loads of effort and time to build something ground up!
Because, this is what it looks like to do hard things.
Growing food!
Building businesses from scratch!
Creating impact in others lives!!!
💥 500+ families have started their gardens and have been growing their own food in some capacity and I can't explain the joy and fulfillment I feel knowing that I played a small part in their garden journey!
You can read the testimonials on Gardening Workshop page
It's been one hell of an exciting ride in this space and it just keeps getting better! The enthusiasm and determination my participants show in making it a reality for them just makes it all the more special. It's my dream to help create thousands of home gardens and I'm getting there! It is a dream that pushes me forward.
💥It's time for the next gardening workshop and if creating a garden is on your list of things to do this year, don't wait any longer. A complete know-how to set up your garden. Register for the next batch and I'll see you inside the workshop soon!
If there is one that I call abundance, that is the freedom to choose clean, nutritious food without depending on any external source to provide it for me. And that's what I want for others too.
So, when some aspiring gardeners ask me if my workshop focuses on vegetable crops only, this is the reason behind that. I want everyone to have this beautiful relationship with plants where they sow a seed, nurture the plant and then consume the fruit of their labour.
There is something magical about it, don't you think.
If you have been waiting to start your own little food garden, then the best time was yesterday but the next best time it NOW!
And, this workshop is for the ones who are serious about not just getting started but sustaining their gardens.
👉My "5 day Gardening Workshop" covers the following:
1. Importance of organic gardening
2. Importance of soil
3. Types of seeds
4. Methods of seeding
5. Water requirements
6. Making Natural Growth Promoters
7. Home Composting
8. Common pests & diseases
9. Making Natural pest repellents
10. Monsoon care
💥BONUS💥
👉11. Companion Planting
👉12. Vegetable Sowing Calendar
👉13. Seed Saving
👉14.Succession planting
👉15. Plant suggestion guide for beginners to start their first garden
All this + ONE MONTH SUPPORT! (not limited, of course!)
While most gardening workshops stop at the first 5 points, I really don't think it helps one in realizing their garden dreams. Therefore I have included everything including COMPOSTING and sooo much more!
❤️The results my participants see in their journey, is my biggest reward.
Now, I am off to transplant my next succession crop of tomatoes, lady's finger and corn. Do let me know if you have any queries.